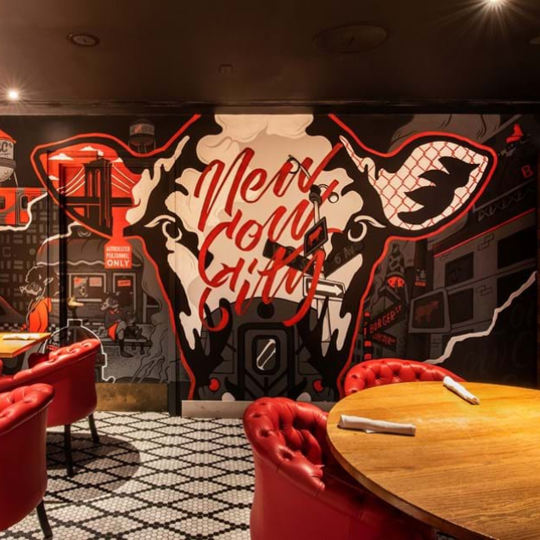 Our Flatiron Restaurant is right in the heart of New York City, not too far away from the famous Madison Square Park.
We are open from 12pm right up until 10pm, making us the perfect lunch spot in NYC as well as the perfect place to eat an evening meal.
Our menu has something to make everyone's mouth water. We have a range of starters that will line you up for your main course perfectly with options including Calamari, Oysters and Lobster Bites. But that is just to start. When it comes to the main course you can choose from our originals: Nebraskan Beef Burgers, Wild Atlantic Lobsters and our famous Lobster Rolls. Our main course menu stretches further than that with more juicy beef burgers for you to tuck into, the B&L combo of a Nebraskan burger and a whole lobster, a tasty vegan burger and more! You can also choose from a variety of sides before tucking into are desserts.
Don't forget to check out our drinks menu! We have a host of alcoholic drinks including delightful cocktails, champagne, a long wine list, beers and a whole load of spirits! We really are the best restaurant in Flatiron NYC whether it is brunch, lunch or dinner.
Find
Us
Our Address


39 W 19th St
New York
NY 10011
USA

Opening Hours
Sun - Tues: 11:30 am - 10 pm
Wed - Thurs: 12 pm - 11 pm
Fri - Sat: 12 pm - 11:30 pm
Or call us on 646-833-7532
Group Booking
For group bookings of 10 or more, please fill in the form below and a member of the team will be in touch at their earliest convenience.
Other restaurants
around New York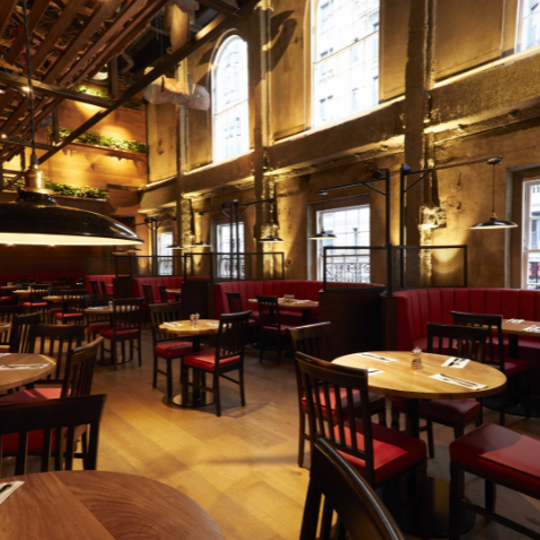 Burger & Lobster Bryant Park in New York City serves up all of our iconic dishes in the world's most iconic city. View our menus and book online today.