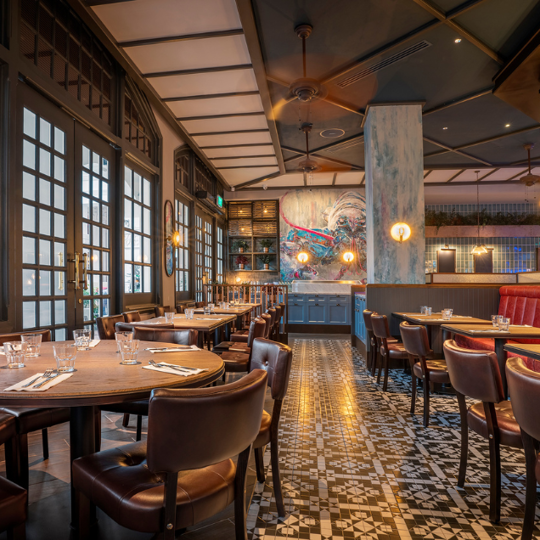 Burger & Lobster Raffles is located in Raffles Hotel's famous Arcade.
Diners will be able to enjoy a knock-out Burger & Lobster experience served alongside old-school opulence that Raffles Hotel has become hallmarked for.
As at all our venues, our mission (some say obsession) remains to make the most of quality ingredients – whether that's the Nebraskan family-farmed beef that goes into our prime burgers, the freshest Atlantic lobsters or the premium spirits for our tempting cocktails.
The menu for Burger & Lobster Raffles Hotel restaurant features sone of our all-time favourite dishes, such as our Original Roll, but also showcases a range of brand new never seen before dishes that have been carefully crafted using the freshest ingredients available in order to reflect Singapore's vibrant spirit in our own Burger & Lobster way. Perfect for brunch, lunch and dinner!
Our Restaurants
in Singapore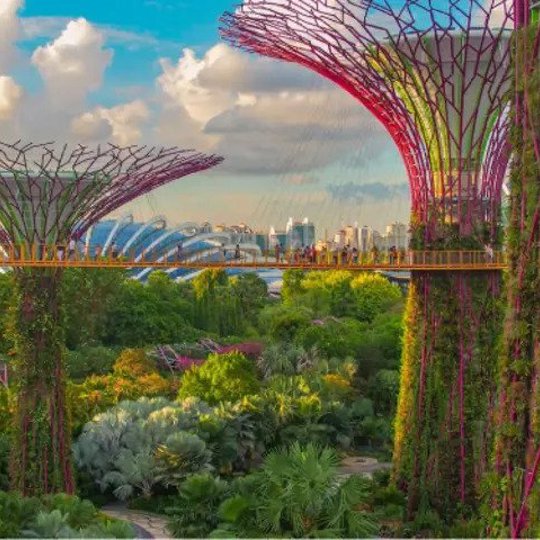 Singapore is one of the most energising places on the planet. We're so excited to be part of this vibrant island - with not just one but two brand-new Burger & Lobster restaurants.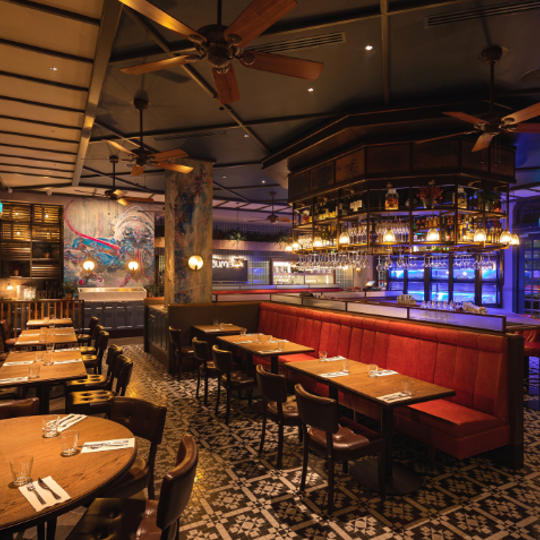 Enjoy a knock-out Burger & Lobster experience served alongside spectacular views of the world's tallest indoor waterfall.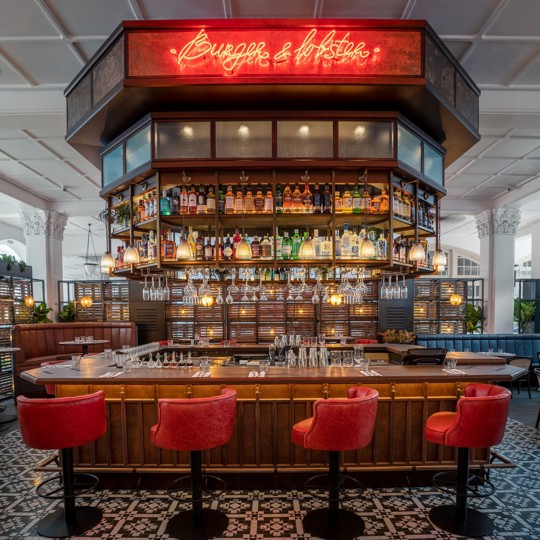 MF Bar by Burger & Lobster is our outdoor terrace bar at the Raffles Hotel with weekly DJ sets, banging events, signature cocktails and bar snacks. Let's have a good MF time.